We have a deliberate plan for every aspect of our sports program and that's why we believe at Brant Lake Camp, "Sports Are Done Right."
Throughout Brant Lake, camper participation and good sportsmanship are paramount. We stress that winning and losing, or being a gifted or less-gifted athlete, has no connection to the value of a person. We give no varsity letters or prizes, trophies, or awards for athletic excellence.
The only special awards at Brant Lake Camp involve citizenship and character; recognizing the kindest, most helpful and considerate boys at camp.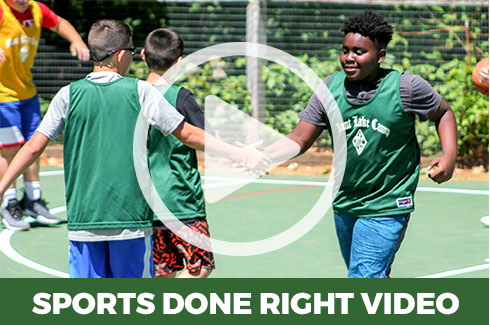 Sports Instruction Led by Experienced Coaches
At Brant Lake Camp, we take pride in both the quantity and quality of our athletic instruction, which is a core element of our program. All of our instructional programs are led by experienced coaches. We also have many counselors who are college or former high school players who assist our Key Staff (lead teachers).
Unique Hybrid System
Our sports instruction periods are supported by counselors and Key Staff who have strong coaching backgrounds in their respective sports and age groups. Currently, we have nearly 30 young men and women who have coached at the middle school through college level. They are not just specialists, remaining on a court or field all day, subject to burn out or declining energy, but instead spend a large part of the day with campers. We believe this "Hybrid System" is the best approach to teaching young boys sports as well as providing the care and friendship they deserve. Uniquely, our three Directors often support or lead instruction periods and have over 100 years of combined coaching experience.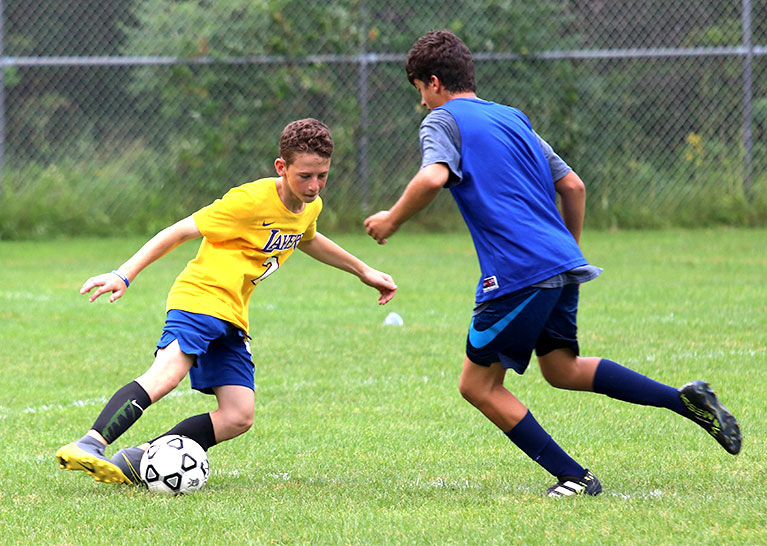 "It's About the Journey,
Not the Destination!!"
Whether or not your child beats the odds to become a D1 athlete, or even a pro, he can have great fun and learn much through playing sports. Whether playing for the love of the game or on his high school team or maybe even at a college level, Brant Lake Camp will take him on a fun-filled journey with helpful experiences and a lifetime of memories.
Experienced Coaches

Catered to Ability
One-to-One

Age Appropriate
INTERCAMPS & TOURNAMENTS
At Brant Lake Camp, intercamp games and tournaments include a broad range of sports and levels of competition. These events involve mostly neighboring camps, but for our older boys, some opponents are farther away.
Consistent with our policy of providing "appropriate competition" based on Mini-Camp programs, competition increases in frequency as boys get older. Most of the intercamps and tournaments are in our core sports of baseball, basketball, tennis and soccer, although other activities are sometimes offered.