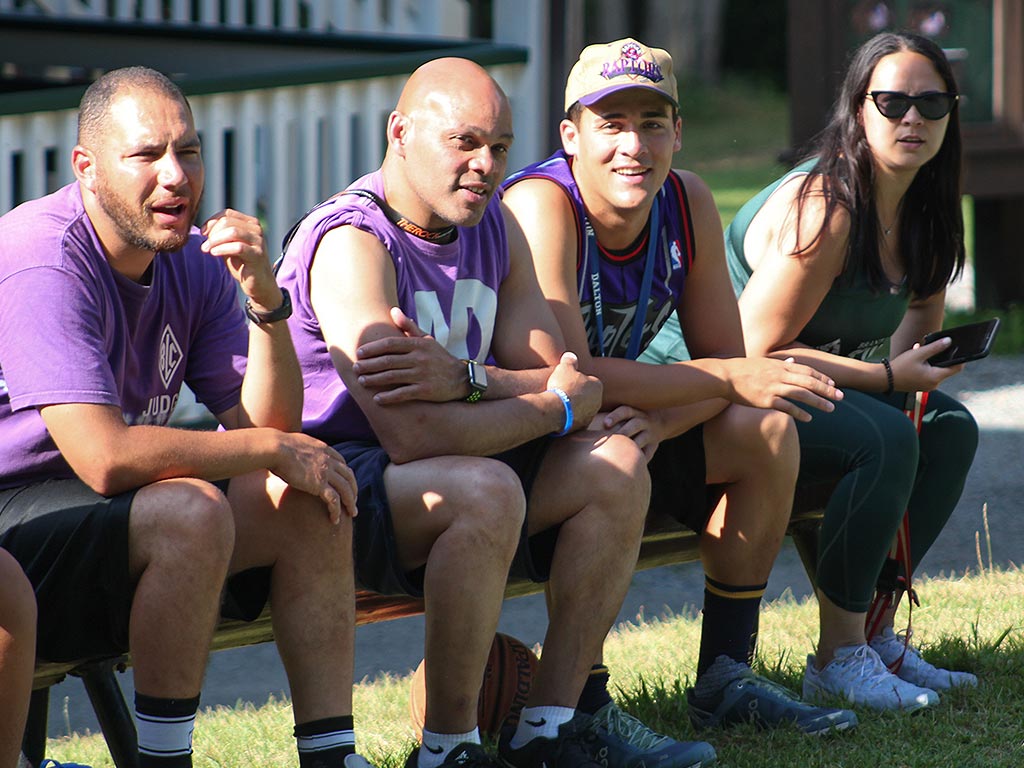 KEY STAFF
At Brant Lake "Key Staff" is our name for the problem solvers. We are extremely proud of the quality, quantity, and longevity of our Key Staff members. Most of our Key Staff come from an educational background and our collective experience as educators guides everything we do – from the supervision and guidance of our campers, to our program and structure, to our training of counselors and staff, as well as our approach to instruction.
Our Mini-Camp approach creates a small camp feel within a larger camp community, while also ensuring all programming and equipment is age-appropriate. Each Mini-Camp is designated by grade and has its own set of facilities and equipment. Key Staff, counselors, and instructors are always best suited for each age division. Even the schedules of camp vary greatly. The youngest boys wake up early and eat breakfast at 7:50am but are asleep by 9pm. Meanwhile the Seniors wake up late but may still be playing under the lights at 10pm.
This allows boys to get the individualized attention and age-appropriate schedule they need as part of a small and closely knit group, while still getting the benefits of a larger camp family.
Sports Done Right
Our approach towards competition starts with the core belief that sports can teach great values. We also recognize the potential of doing harm to a boy's development if not done thoughtfully.  Therefore, at Brant Lake, we apply the best lessons of sports and competition and reward sportsmanship, character and leadership.
Brant Lake is nestled in a stunning Adirondack mountain setting only three and a half hours from New York City. We are located on a pristine six-mile, crystal clear, sandy-bottom lake with our own private waterfront and beaches. We believe that our campus and facilities are among the finest anywhere – and the perfect place for a boy to enjoy the best summers of his life.
Now and Forever:
100 Years of Spirit and Tradition
Brant Lake Camp is truly a unique and special place for boys to enjoy a summer steeped in tradition and fun.  Founded in 1916, BLC is one of the oldest privately-owned camps in the United States with over 100 years and 4 generations of single family ownership. 
Brant Lake has over 100 summers of tradition to build upon – for example, our annual Green and Gray week-long competition. Once assigned a team, campers remain Green or Gray for life. This event is unsurpassed in excitement and passion in the camp world.
While we take great pride in our history, BLC consistently adapts to changes and improves and refines our program.  Brant Lake Camp operates with a "Quick and Nimble" approach, knowing that each day presents a unique opportunity. Camp traditions are a staple of our program, but so are new and fresh activities. Each day is planned carefully, with our campers' needs at heart.
Paramount to us, Brant Lake Camp is a place where kids are happy, safe, carefree, and comfortable, which allows them to have fun and form friendships that often last a lifetime. It also gives our campers the freedom to come out of their comfort zone which is an important part of their journey to becoming healthy, responsible, and mature adults.