Brant Lake Camp, founded in 1916, is one of the oldest single-family owned camps in the country. Nestled in the Adirondack Mountains, 3.5 hours from New York City, Brant Lake is home to boys 7 to 15, who enjoy a summer steeped in tradition and fun. Brant Lake Camp – "Where Sports Are Done Right".
At Brant Lake Camp, we have a thoughtful approach to caring for kids. Our camp is broken into three mini-camps, acknowledging that boys' needs change as they grow. This allows us to know each child's personality, and recognize their strengths and needs.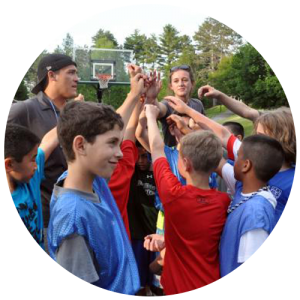 While we take great pride in our sports instruction and program, we are also known for our incredible 100-plus year traditions, including the Song Contest and Green and Gray.
"I'm definitely coming back"
While always looking to the future, we are mindful of our storied past, and the tens of thousands of loyal alumni who proudly call Brant Lake their summer home for life.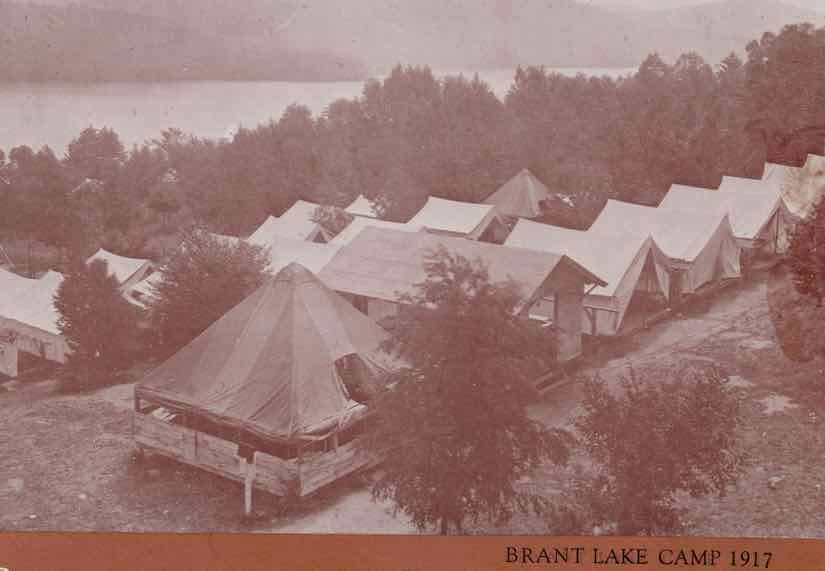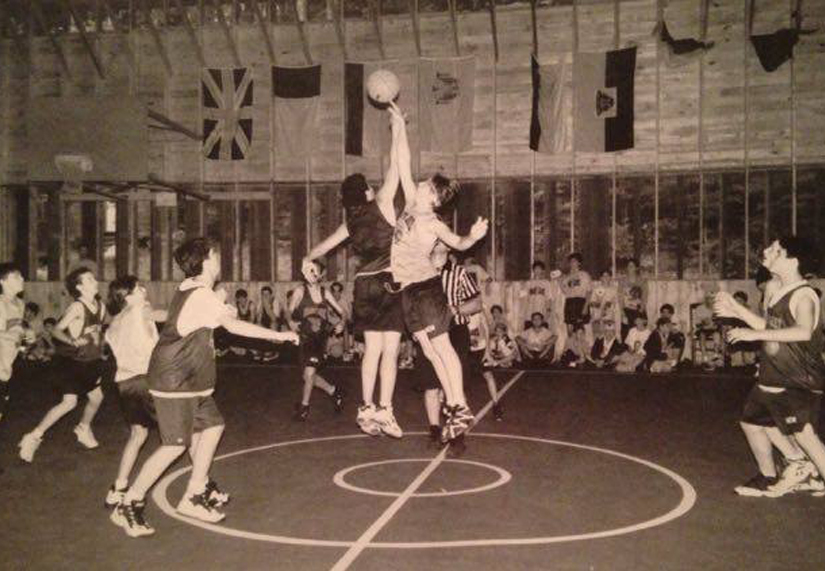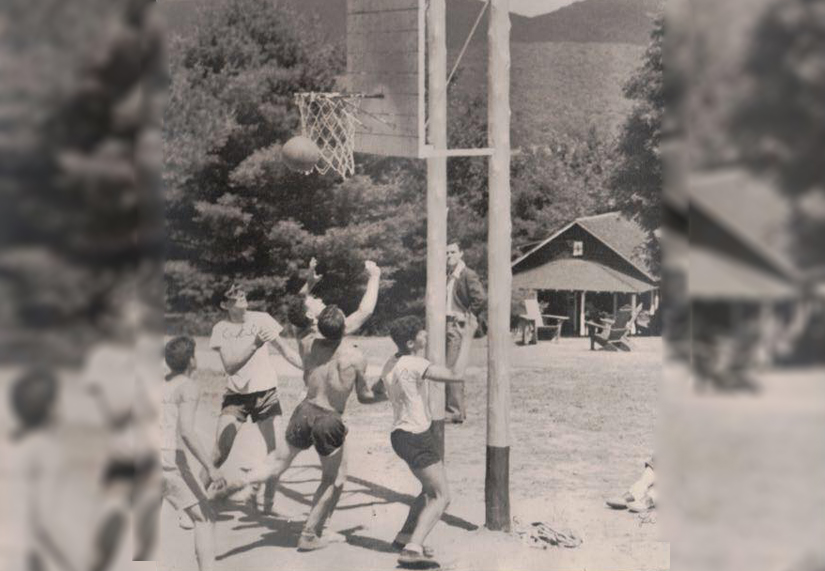 Through its history Brant Lake is a camp that has remained under one family ownership with 5 dedicated and experienced directors.
Richie Gersten- Executive Director Richie, after teaching for 20 years and coaching for 30 years (encompassing over 50 seasons of high school sports) now works year-round at Brant Lake Camp and is responsible for all decisions involving campers, counselors and the program at BLC. While in college Richie played basketball for the University of North Carolina. Richie is married and has two children, residing in Brant Lake and New York City with his wife Mieks Gersten, the Co-Director of our Dance Camp and an Associate Director of Brant Lake Camp.
Andy Berlin- Andy Berlin has been with Brant Lake Camp since 1980, having started out as a counselor and a group leader. He became a Director in 2005. Andy worked for the Great Neck Public Schools as a Physical Education Teacher for 32 years and served as the Department Head of Physical Education and the Athletic Director at Great Neck South Middle School. Andy coached multiple sports (soccer, lacrosse, swimming and softball). Andy was voted Nassau County Coach of Year 6 times as well as NYS Coach of the Year 4 times during his career.
Max Gersten-Max has spent every summer of his life at Brant Lake Camp. He has made a commitment to Brant Lake Camp as his life's work, which makes him the 4th Generation of the Gerstenzang/Gersten family. In addition to his year-round camp work, Max is a coach of multiple sports (basketball, soccer, lacrosse, volleyball) at the Dalton School in the "off-season".
Robert Gersten- Emeritus Bobby has been at Brant Lake for more than 70 summers. After a fine career as an athlete and coach, he became Dean of Students at Nassau Community College of SUNY and President of the Long Beach Board of Education. "Bobby G", as he is affectionately known, is still involved with camp on a daily basis participating in shows, leading assemblies and delights in telling stories from the past. Bobby winters in Chapel Hill, North Carolina.
Karen Gerstenzang Meltzer- Emeritus Karen has been the camp's Administrative Director since 1956. She received her initial training under the supervision of Bob Gerstenzang, her father, who founded the camp. Karen is past Vice President of the American Camping Association and past president of the New York State Camp Directors Association. Karen still plans some of the camp trips and shares responsibility for the camp tours.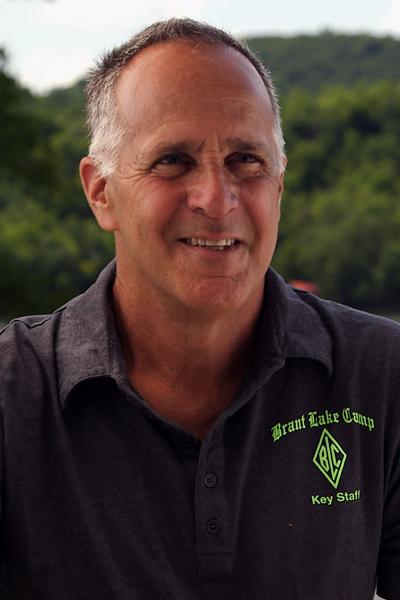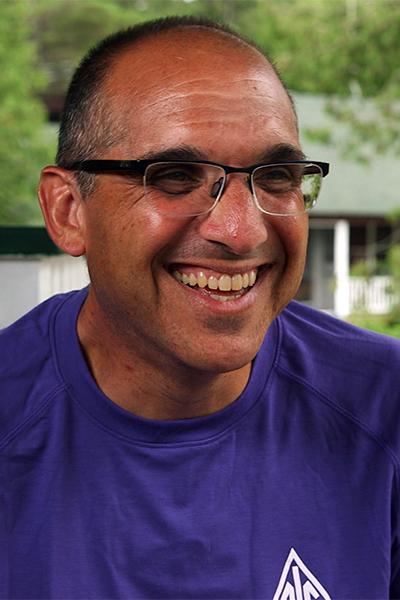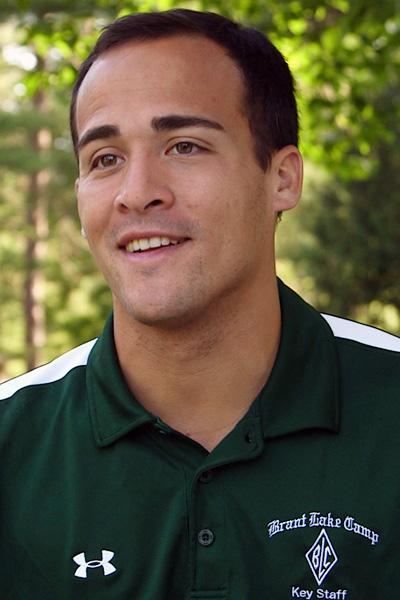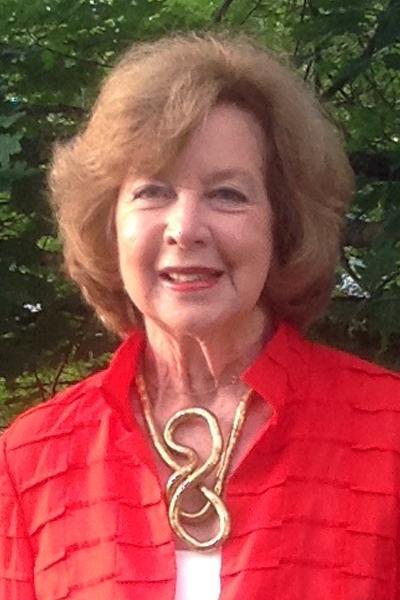 Karen Gerstenzang Meltzer
"Brant Lake boasts a thoughtful approach to sports, promoting a healthy and fun environment"
- Town & Country Magazine