In about a month, Bobby Gersten, known fondly as Bobby G, will make his annual summer move to Brant Lake, NY, more specifically to Brant Lake Camp. Bobby first attended Brant Lake Camp as a 6 year old in 1927. Having missed two summers due to military service during World War II, the summer of 2019 will be Bobby's 91st at Brant Lake Camp!
While now a Director Emeritus, Bobby still makes it to camp each day circulating the grounds in a golf cart (now driven by a driver), shouting encouragement, making corrections and telling stories. Not too many years removed from teaching tennis, Bobby still kicks off the weekly variety shows by singing a song from his repertoire that campers scream for. In recent years, he shares the song ("Nutsy Fagen") with his grandson, Max, a 4th generation director of Brant Lake Camp from the Gerstenzang/Gersten lineage (Bobby is 2nd generation, his son, Richard is 3rd).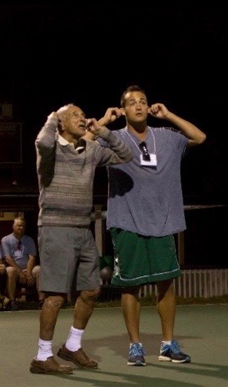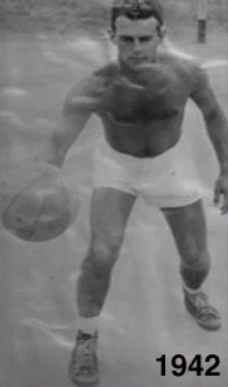 What has been Bobby's secret? Probably maintaining an indefatigable zest for life. His motto has been that, no matter how busy, one should PLAY every day.
Exercise is an acceptable alternative, but clearly secondary to PLAYING.
As many of us in the USA head to camp soon, we doubt that many, if any, will be doing so for their 91st summer. But Bobby G will be…at Brant Lake Camp!