- Provide physical and emotional safety for our campers while helping develop our campers' sense of independence.
- Provide an incredibly fun experience steeped in tradition, camp spirit, and good values.
- Sports Done Right - nuanced and thoughtful approach to instruction and competition.
- Short Term Goal: Happy, healthy campers making growth as people, improving skills, making friends, gaining from new experiences.
- Long Term Goal: Help develop happy, healthy, caring, independent, productive adults.
At Brant Lake Camp, we believe the number one factor in our success is the quality and quantity of of experienced adults who we call "Key Staff".  
While we hire great college-age counselors each summer who are well trained by us - many who are returnees - they are not the ones we want making key decisions about what is safe or appropriate during the course of each day. A camp needs mature supervision of both staff and campers to ensure good judgement.
Key Staff play leadership roles as Head Counselors, Group Heads, Athletic Directors, Activity Heads, and Guidance Personnel. Each of our 3 Mini-Camps has at least six Key Staff members working solely within that Mini-Camp. By having so many Key Staff members we can allow counselors to do what they do best - being friends, role models, coaches, etc.. We believe this represents a more thoughtful approach to supervision.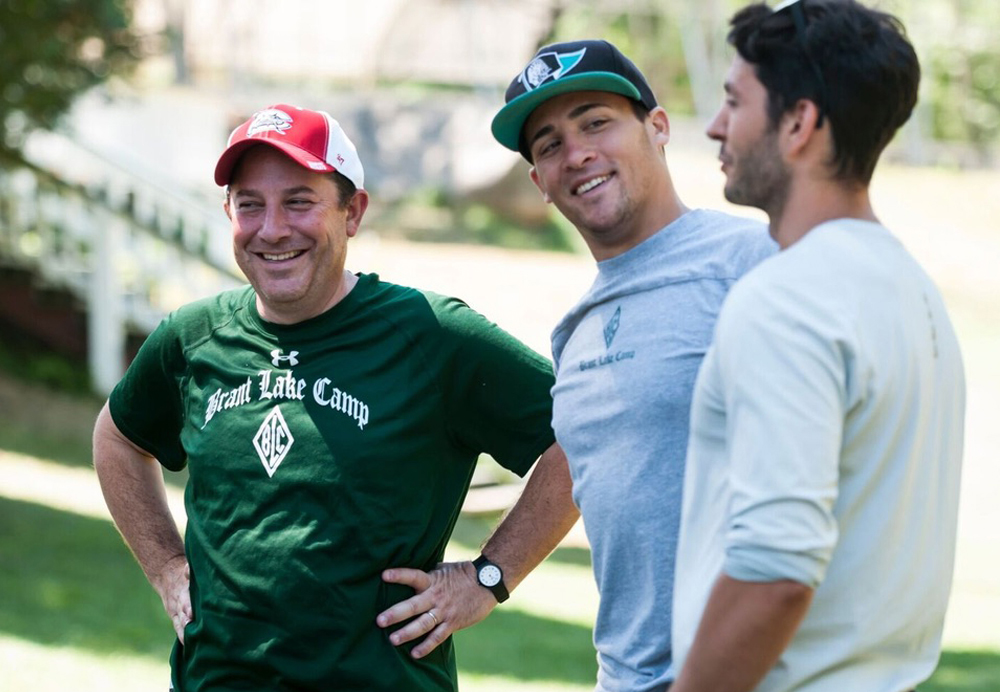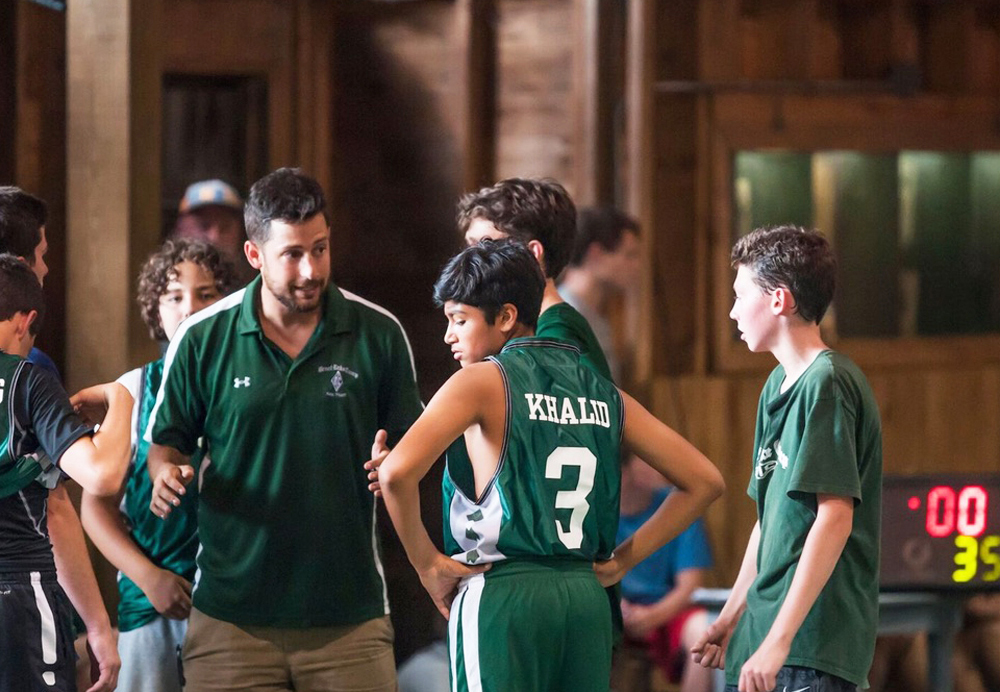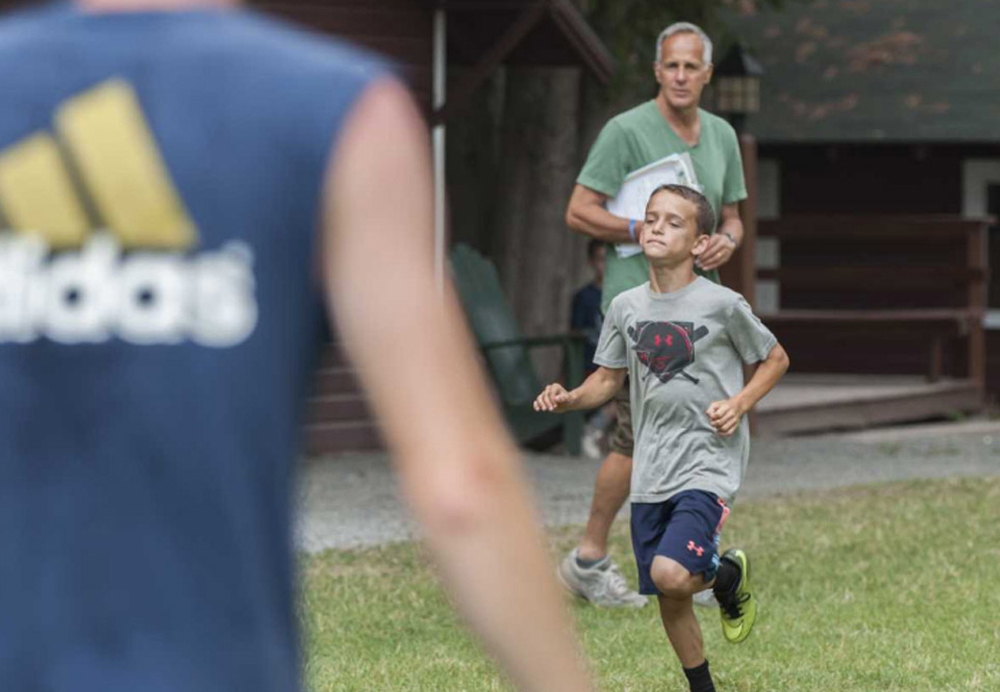 Each mini-camp has its own set of facilities, own time schedule, as well as dedicated staff which allows boys each division to be part of a small and closely knit group yet an integral part of the total camp experience.
More specifically, each Mini-Camp has its own operating philosophy:
Ages 7-10 who have finished up to 4th grade.
Led by Director Andy Berlin, The Junior Camp is comprised of four groups; the Frosh, the Soph A's, Soph B's and Juniors. Each group has their own Group Head, Guidance Person, as well as an Athletic Director. All of these men and women are teacher/educators and have been at Brant Lake Camp for years. All groups have a broad range of activities and instruction, many of which are required and competition is limited, carefully thought out and thoroughly supervised. Overall, a more structured and heavily supervised program.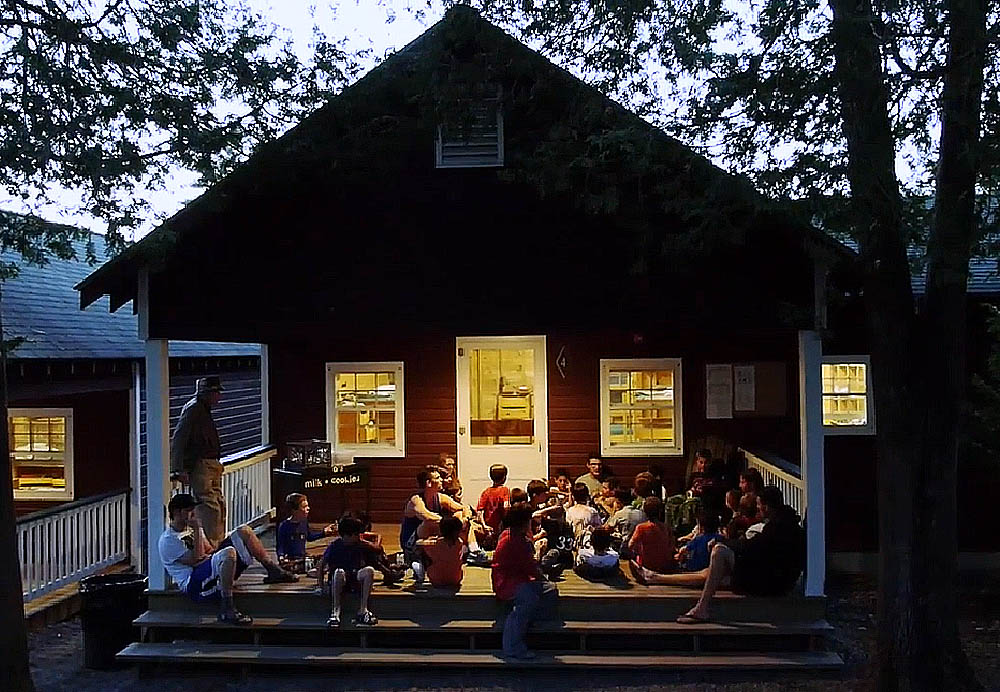 Ages 11-12 who have finished 5th and 6th grade.
The Inter Camp is comprised of two groups; the Inter A's and B's. Max Gersten is the Director that oversee's both groups while each has their own outstanding set of veteran leaders. On "Inter Row" campers enjoy more choice of activities & instruction, an expansive intramural experience, a wider range of trips, occasional socials, inter-camp games, and tournaments. The action packed schedule for Inter boys keeps everyone moving and playing all day long.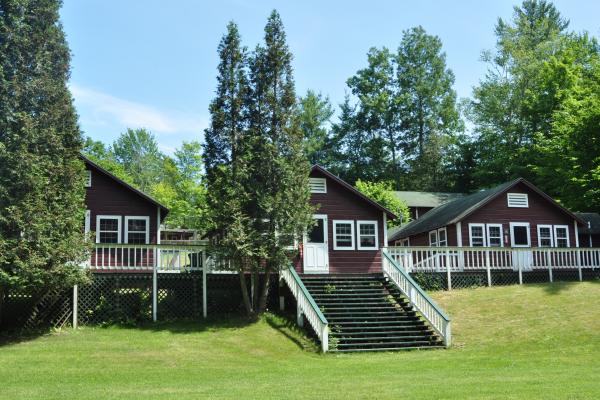 Ages 13-15 who have finished 7th through 9th grade.
The Senior Camp is comprised of three groups; Senior A's, B's and C's. Zach Cohen and 'Doc' Brunt are the Directors in charge of our oldest campers. As a senior, campers have considerably more opportunity to shape their own program and even specialize instruction in a single sport. Seniors also enjoy regular trip days in addition to a couple major  trips throughout the summer to places like Boston, Toronto, and Montreal. There is no shortage of fun and spirit with our Seniors.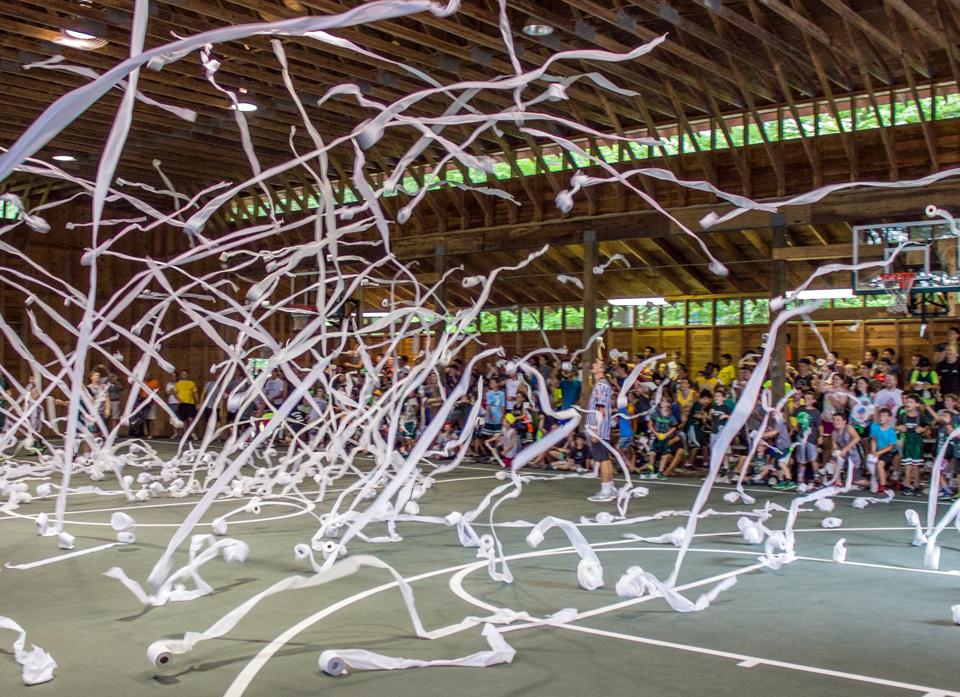 We want every counselor to know that his first responsibility is to the boys in his bunk; second, to the boys in the age group that he is living with; and third to the activity in which one can best be helpful.
While we have experienced coaches in charge of our core sports in all divisions of camp, we hire our counselors first as general counselors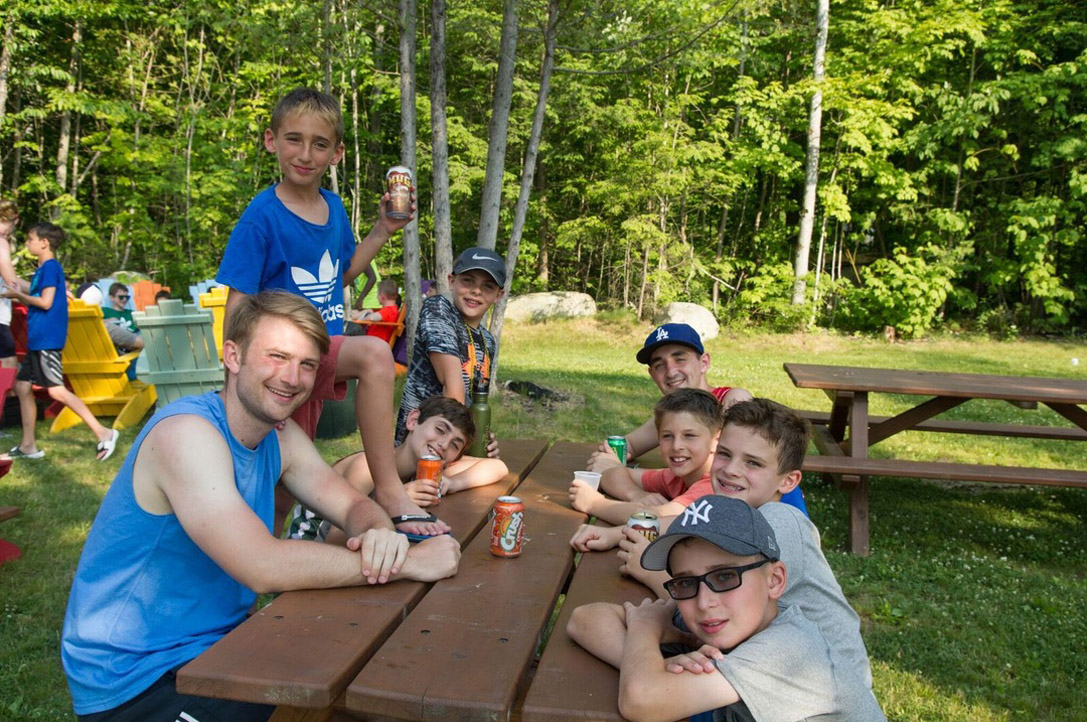 At Brant Lake Camp, our goal is to care for all of our boys and to make sure that they are healthy and safe as well as provide good, nutritious and well-balanced meals that kids love. We are also well equipped to manage food allergies with our separate food preparation facilities for those who require it.  In addition, we provide a variety of options so that even the pickiest of eaters can have an enjoyable meal.
We maintain a "PEANUT/TREE NUT – FREE" policy throughout our camp which means we do not serve or offer any nuts or products that contain nuts or nut oil as an ingredient. This includes pistachios, almonds, pecans, coconuts, among others.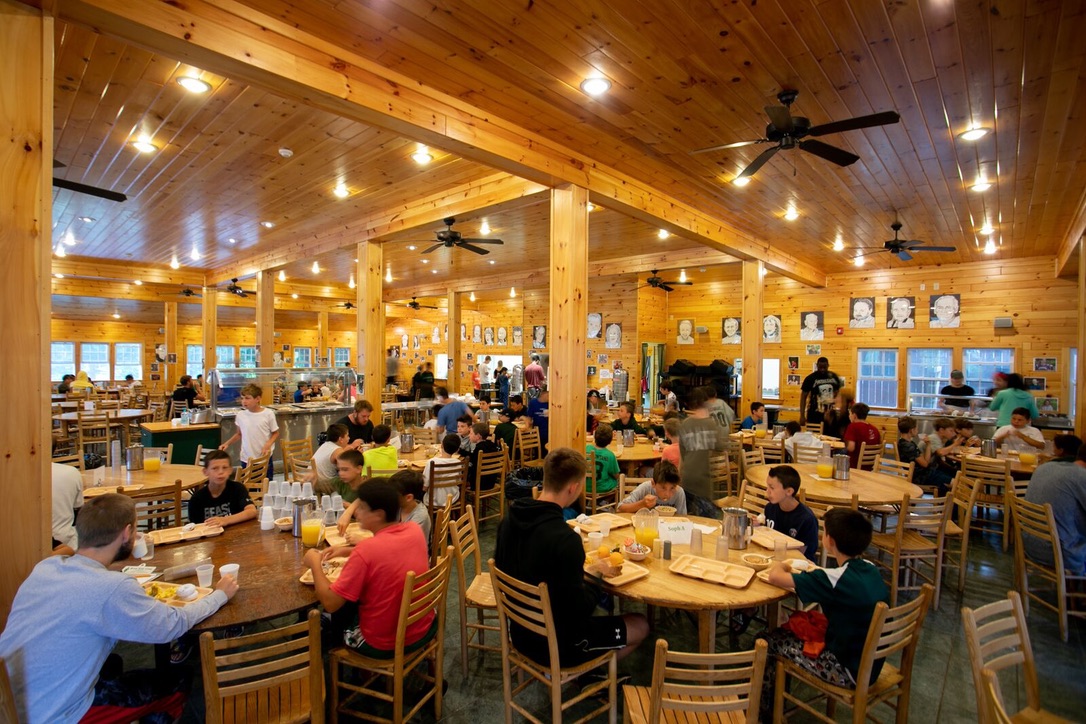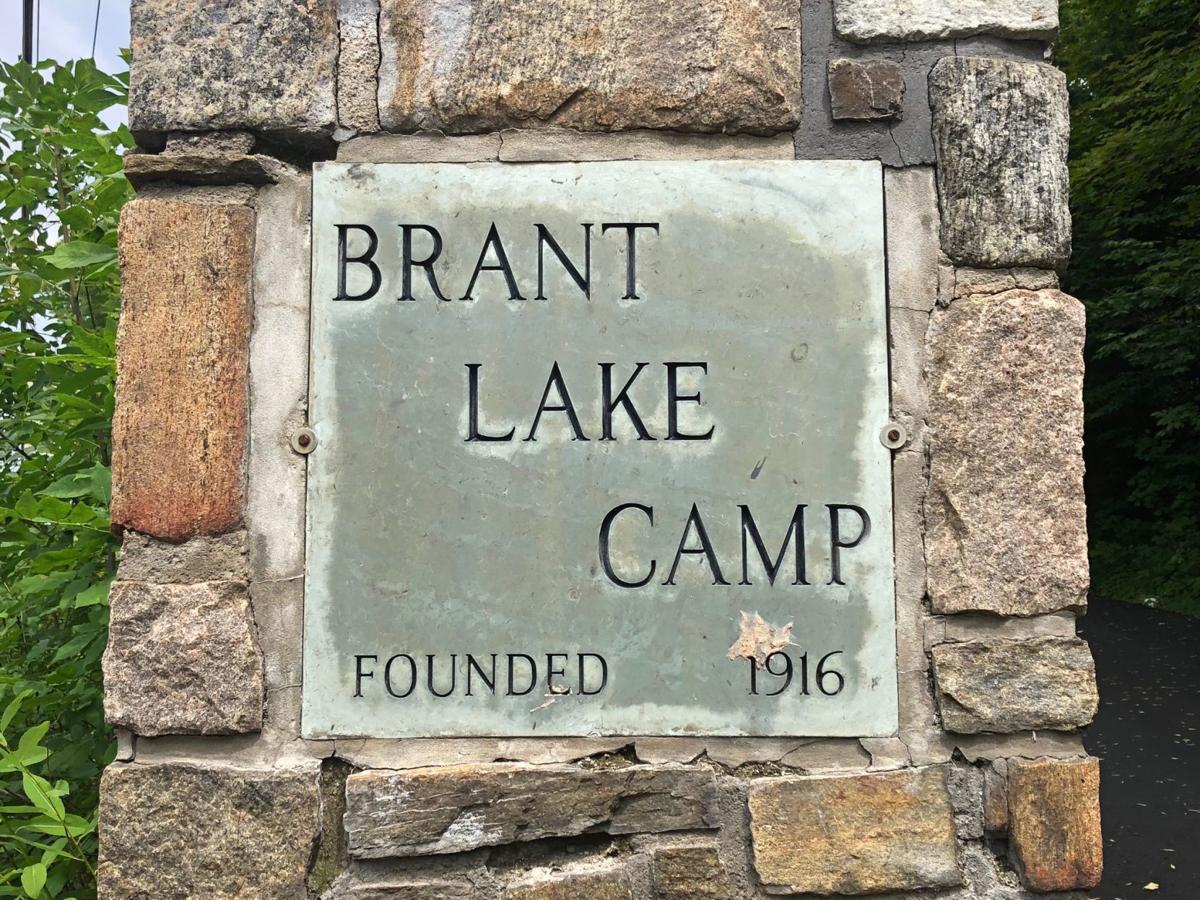 Wednesday, June 26: Camp Begins
Saturday, July 20th: Visiting Day (Sophomores, Juniors, Seniors)
Sunday, July 21st: Visiting Day (Intermediates)
Tuesday, August 13th: Camp Ends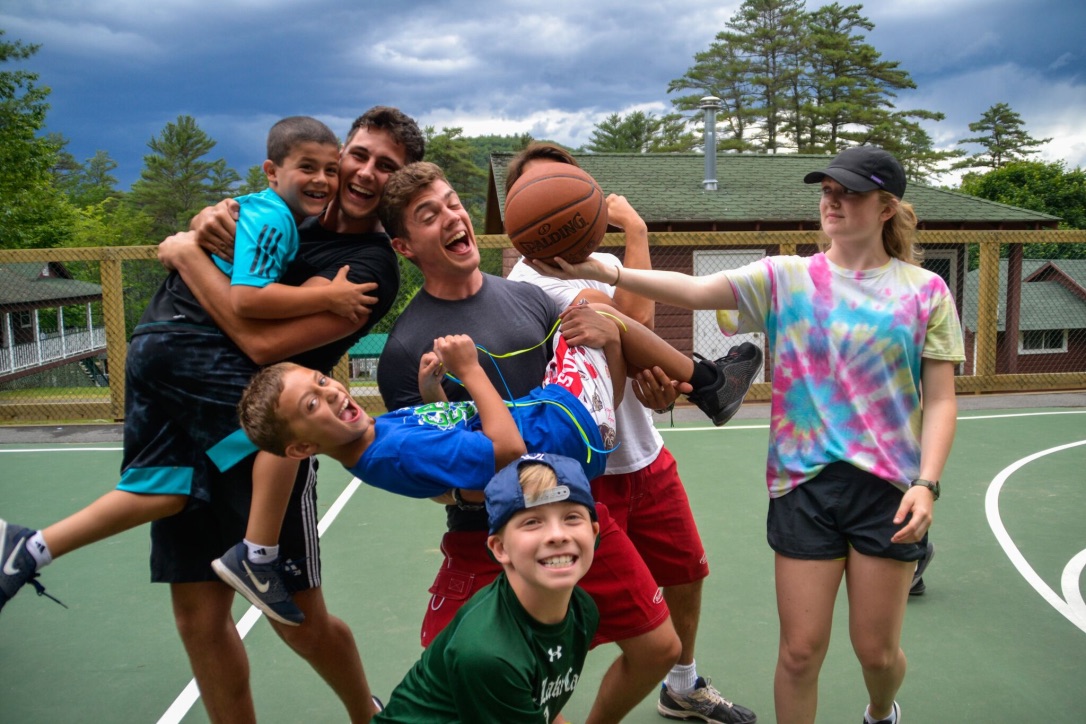 Tuition: $13,175
Transportation- Round Trip bus from a designated NYC metro location: TBD
Canteen & Personal Expenses- All Groups: $165
Inter B Extended Trip Fees: $175
Senior A Extended Trip Fees: $280
Senior B & C Extended Trip Fees: $790